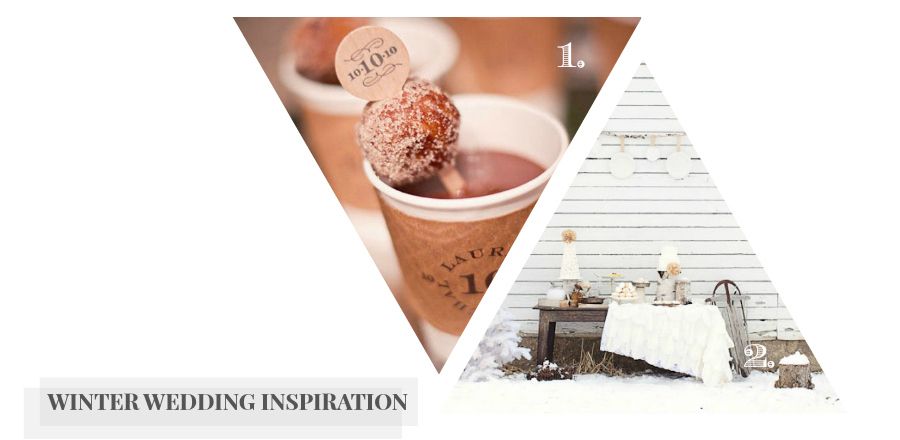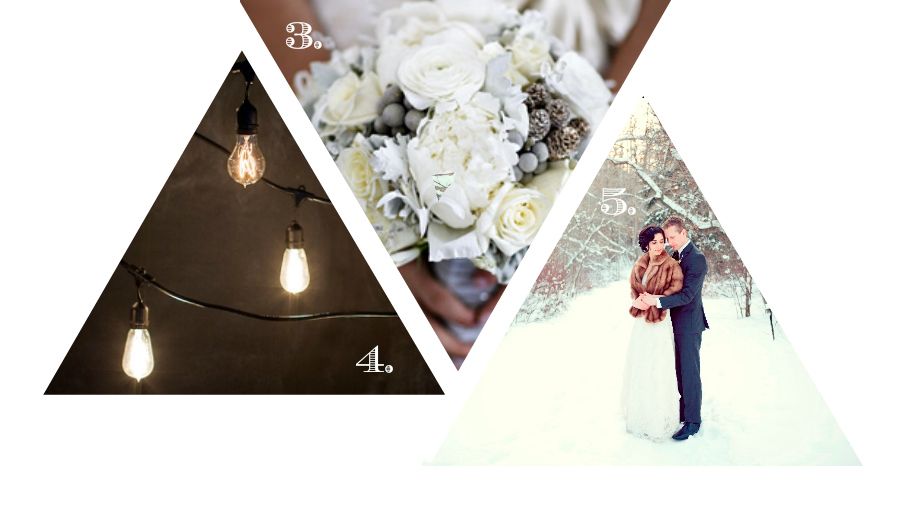 Signiture drinks add such a personal touch to your wedding reception. Why not swap out a chilled cocktail for something a little more fitting with the season. With the brisk weather outside, offering your guests this warm little treat will ensure that their tummy's leave happy. We love this image from
Harwell Photography!
2 // TABLE SETTING
Embrace the holidays in your table decor. Having your wedding near Christmas doesn't mean that everything has to be red and green. This season is so incredibly gorgeous with sparkly white snow and evergreen trees. We love the old sled and the tree stumps on this gorgeous dessert table.
Why not incorprate the season into your bouquet as well! Adding something as simple as pinecones can help tie everything together on your big day!
While everyone loves Christmas lights, why not go above and beyond that with these amazing cafe lights. We love the touch of sophistication that these fabulous vintage lights add to wedding decor.
Don't even get me started on this vintage fur shrug! What an amazing way to stay warm and classy at the same time. Although the traditional white fur coat is gorgeous, we love the contrast that this vintage brown fur shawl adds against all that white snow. Perfection!!